Our bikes
click image for more info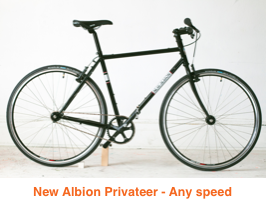 Good bikes, that fit you.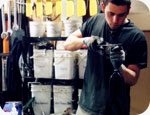 We can build you any bike. Something to get from A to B, or to C what's over the next hill.
Above are only a few of the choices available to you. Below is a list of companies who's frames we love to build. Check em out!
Soma Fabrications
Why custom?
Mass production provides many products to serve all cyclists, but what percentage of the public do they serve well? Do you know that your bike is the right size for you? Do you know what the factors are for proper fit on a bicycle?
You do not need to be a bicycle expert to take full advantage of a custom bike build. If you are unsure of what kind of bicycle or what kind of components you need a staff member will walk you through the whole process.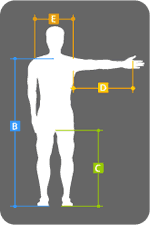 The bicycle must fit the individual, similar to a suit; it needn't fit every curve of our bodies, but where is does contact us, it must do so naturally. As it is a machine which allows us to use so much of our muscle strength, while bearing our entire body weight, it can be extremely uncomfortable if it doesn't match our body size and type.
Here are some examples which prove the intimate nature of bicycle fit:
Seat angle, size and height
Must support your sitting bones while taking into account the location of your pubic bone
Must be able to adjust to match your leg length for full extension
Crank length
Similar to your stride, must match your leg length.
(very important for knee comfort!)
Frame length, or top tube length
Must fit your torso and arm length combined with your preferred riding position.
(Many people don't want to be in a full-race position, especially when riding in traffic.)
Warranty
All bicycles custom built with parts from Natural Cycle come with a one year warranty. The labour cost of any repairs done to your bicycle will be covered by Natural Cycle.
If you decide that the components you originally chose aren't the ones for you, you can swap them with other components, and the labour is free! We also offer a warranty on all our hand built wheels. Learn more here.
The one exclusion to the warranty is flat tires.
Natural Cycle honours all manufacturer warranty claims on eligible components.
How long does it take?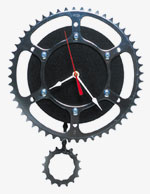 At least an hour should be set aside to have a 'build talk' with a trained Natural Cycle member. We will go through the whole process with you and choose your riding style with components to match. As well as, answer any questions or concerns you may have.
It could be done in just a few days, with specially ordered parts it may take a bit longer. but we've always got a couple built up on the floor.