The bike shop
A Winnipeg bike shop with full service, all year round
Call us at 204.957.5762
We offer sales and service of all makes of bike. Visit us for tune up or a new bike!
Custom built

Most bicycles are designed for a specific purpose; why shouldn't everyone want a bike designed specifically for their own purpose? You may be surprised to learn our custom bikes cost the same as comparable complete bikes. We stock quality frames and components designed for real world use.
Community based
Natural Cycleworks is a worker cooperative; which is a business based on cooperation between its workers. Natural Cycleworks is a community of individuals who have pooled their efforts, skills and resources in order to improve their lives. Through ethical business practices, the workers of Natural Cycle can also improve the lives of people in the greater community. Established in Winnipeg in 1999.
Sensible products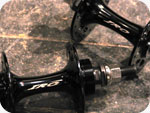 Natural Cycleworks carefully selects products based on balancing affordability and quality. We attempt to cover all of the essential maintenance products that all new or used bikes require, with various price options. Natural Cycleworks also carries a wide selection of single speed components and winter smart products.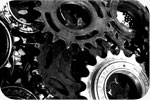 Recycling and resource conservation
When a component can lose its functionality. Bicycles, and bicycle components should never be thrown in the garbage. The metal used to manufacture bicycles and bicycle components is a precious natural resource. Natural Cycle takes on the responsibility to use this resource responsibly.
We separate and recycle all steel and aluminum. We also accept old bike tires and tubes. These products also get recycled through the Tire Stewardship program.